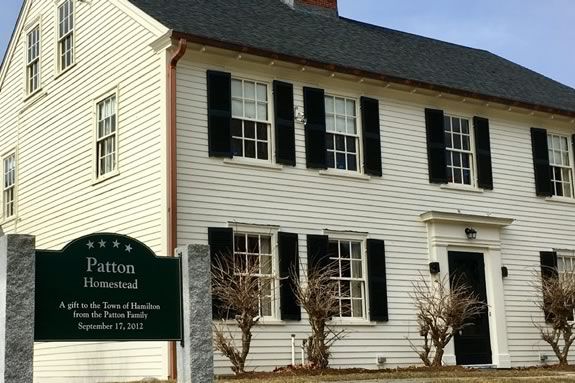 The tour will include facts about the property & how it was used from the 1920's through 2012 when the Patton's donated it to the Town of Hamilton. Marc Johnson, Friends of the Patton Homestead Board Member, and Town liaison, will lead the tour through the stables, past named family trees, and enjoy a walk down to the overlook of the Ipswich River, built with Essex County Greenbelt. The tour will end on the upper patio of the home in time for an author discussion, and a glimpse of the famed "When and If" artifacts hosted by the Wenham Museum at the Patton Family Archive.
Special Instructions:
Make sure to wear sturdy walking shoes and long pants in the grass.
Please bring water or an umbrella based on weather; the event is outdoors
Will be held rain or shine!
When:
Saturday, September 23, 2023 9-10:30am
Prices:
FREE as part of Trails & Sails