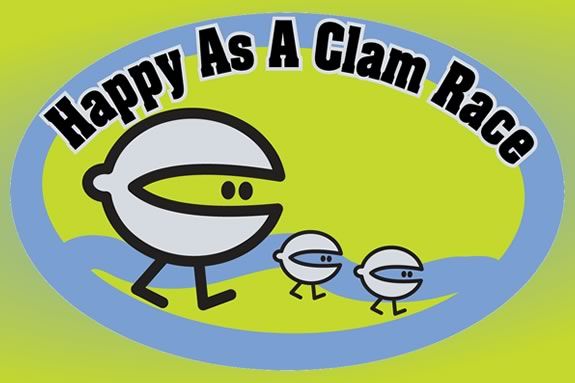 The 12th Annual Happy as a Clam race - now powered by Great Marsh Brew Co, an excluisve Flagship Sponsor - is Friday, September 13, 2019!  This event is open to anyone who wants to support a community school and all the wonderful enrichment programs the students enjoy throughout the year.  The 5K route meanders through the beautiful back roads of Essex.  The Kids Fun Dashes are always a hit, with even the littlest ones smiling from start to finish.  Come out, lace up, and pound the pavement for the students of EES.  It's sure to be another fun race this year!
5:00 PM - Walkers Start
5:30 PM - Kids' Fun Dashes
6:00 PM - 5K race
Prizes:
$100 Gift Card to Woodman's for each male and female top finishers
DownRiver Ice Cream Gift card for every 25th finisher (up to 150)
The highly coveted Clam Cup: Awarded to the EES class that displays the highest percentage of participation in the Kids' Fun Dashes!
When:
Friday, September 13, 2019 5pm