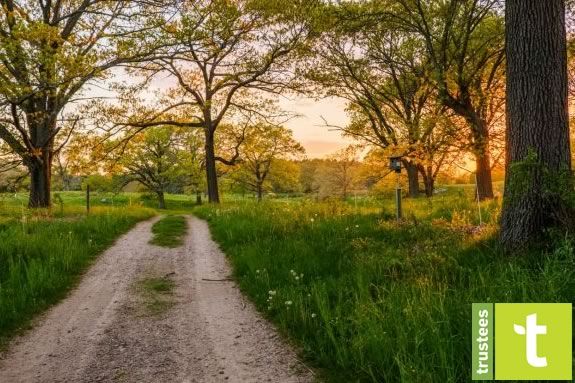 Explore Appleton Farms on a hay ride tour! Undoubtedly the best way to experience our 350+ year old farm and all of its spectacular grounds and animals. Rides will take place every twenty minutes during our Pizza Picnics, Fridays from 4pm to 6pm, Saturdays and Sundays 12-4.
Due to Covid-19 regulations and to allow for social distancing, hay rides are resticted to family members or groups who are housing together. The ticket price is per family or group. Riders will also be asked to wear face coverings during the ride. Please do not ride if you are experiencing any Covid-19 related symptoms.
Where to go when you get here:
When you arrive at the farm, bear to the right at the first fork, following the signs for the Farm Offices building. Drive to the end of the driveway and park in the parking lot by the white farmhouse (Farm Offices). You'll see the small building next to the farmhouse where you can place your order. If the parking lot is full, please use our overflow parking. Drive back out of the parking lot and park on the right side of the driveway, on the grass, facing in towards the vegetable fields.
When:
Fridays through November 20, 2020 4-6pm
Saturdays & Sundays through November 22, 2020 12-4pm