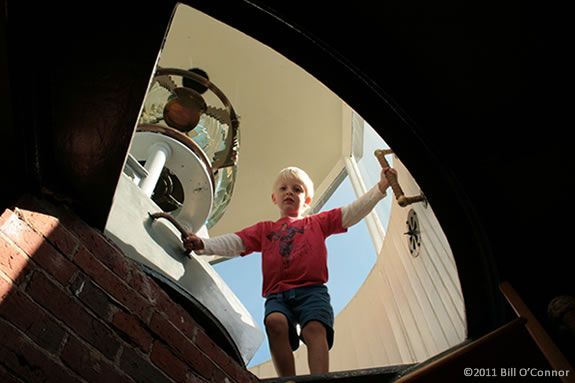 One of Beverly's most familiar landmarks, this lighthouse commands a spectacular view of Salem Sound, and 3 other lighthouses. An enduring monument to Beverly's nautical heritage, it is one of 5 Massachusetts lighthouses that still retains its original Fresnel lens.
Visitors to the site will be afforded the opportunity to visit the grounds at Hospital Point, to take in the spectacular views of Salem Sound. Docents will be available to answer questions, but touring the grounds is at your own pace.
Special Instructions:
Visitors must be prepared to climb a number of steps to access different areas of the property.
There is no wheelchair access.
Walking shoes are highly recommended.
There is also an earth-work fort on the property that was used during the American Revolution and the War of 1812, that  are certainly worth a visit!
No registration required, just drop in!
When:
Saturday, September 17, 2022 10AM-3PM
Sunday, September 25, 2022 10AM-3PM
Prices:
Free as part of Trails and Sails!