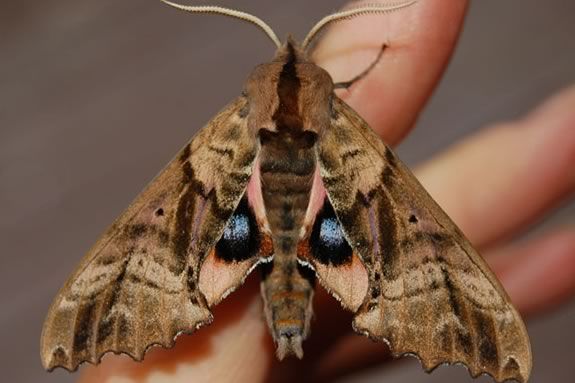 Have you ever wondered about the moths attracted to your porch light? What are they called, what do they eat, why are they attracted to light and where do they go when the summer ends? Join independent researcher Deb Lievens for an illustrated talk about moths inside The Stevens-Coolidge historic house, followed by moth viewing in the gardens at night. Several "viewing stations" with black lights will be setup prior to the talk so that upon its conclusion, we'll have plenty of specimens to view under expert supervision.
About your speaker Deb Lievens: Lievens is a naturalist who has loves plants, fungi, and lichens, woods and wetlands and so on for years. She has been particularly intrigued by moths for the past 10 years, now compiling a list of moths observed in Londonderry and Thornton for the natural history website "Discover Life".  http://www.discoverlife.org/moth/
Space is limited. Pre-registration required.
Questions? Contact kbibeau@thetrustees.org or visit our Facebook page for the most up-to-date information: www.facebook.com/stevenscoolidgeplace/
When:
Sunday, July 7, 2018 8:30-10:30pm
Prices:
TTOR Members: Adults: $5; Kids: FREE
Non-Members: Adult: $10; Kids: $5
Adults: FREE