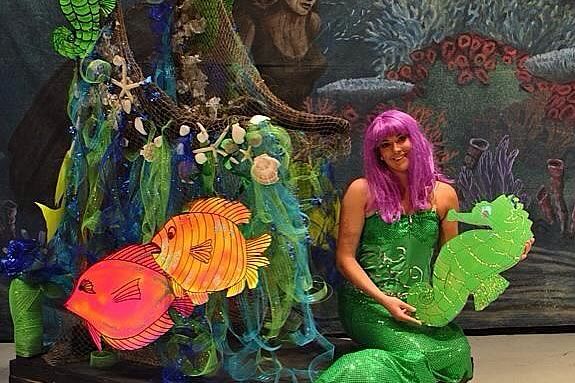 Join the Methuen Ballet Ensemble as they tell the tale of a beautiful Mermaid who discovers a shipwrecked Prince on her enchanted island. The journey begins when a massive storm hits the sea, wrecking the Prince's boat onto an abandoned shore. Be dazzled as the Prince discovers the beautiful Mermaid and her magical sea creature friends.
Through a theatrical blend of dance and storytelling, the underwater adventure will delight audiences of all ages. Will the Prince remain on the island forever, or will the Mermaid and her friends help him find his way home?
Do not miss this opportunity to experience this magical journey with the Methuen Ballet Ensemble!
When:
Sunday, August 24, 2014 3pm