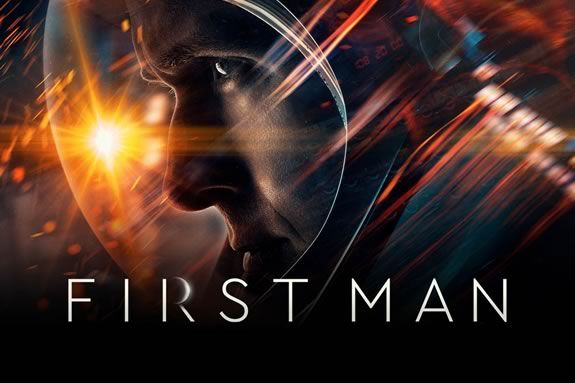 The Library will be showing, First Man, the biographical drama based on Neil Armstrong's journey to the Apollo 11 mission to the moon. During the 1960's Space Race, NASA test pilot Neil Armstrong faces numerous challenges in his personal and professional life as he strives to prove that he is willing to risk everything to achieve one of the greatest accomplishments in human history: the first lunar landing. This movie stars Ryan Gosling, Claire Foy and Kyle Chandler.
First Man | Official Trailer
This movie is rated PG-13 and anyone under 13 must have a parent or guardian fill out a permission slip available at the Library's circulation desk.
When:
 Friday, March 8, 2019 5:30