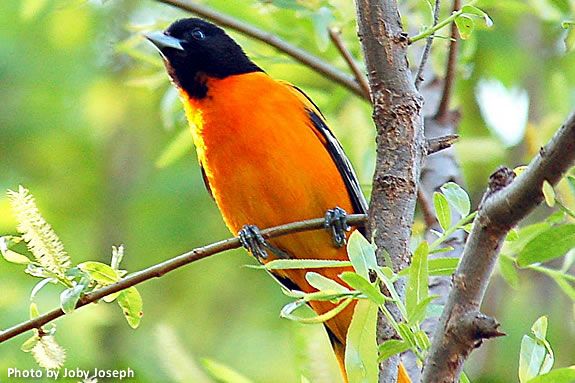 Come to the Ipswich River Wildlife Sanctuary to join in the reading of a children's nature story followed by an exploration in the woods, fields and wetlands of the sanctuary.
Today, we'll read Baltimore Orioles by Barbara Brenner (out of print), and then we will take a hike in search of these amazing flying creatures. We'll set up an oriole feeding station and observe nests and mounts.
Registration is Required
For children aged 3-6
Please dress warmly since we will go outside for a portion of each program.
When:
Saturday, May 25, 2013 10:00 am - 11:30 am
Prices:
Members: Adults: $7; Children: $6
Non-Members: Adults: $9; Children: $7