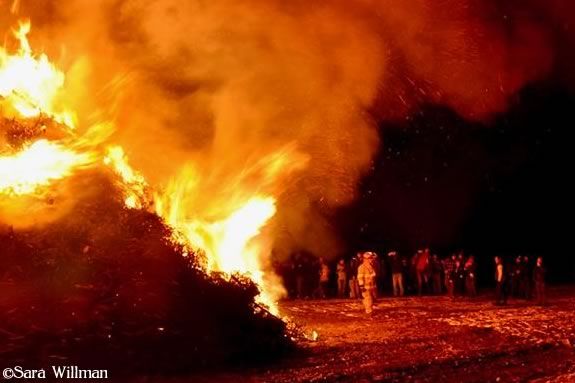 Come to  Spencer Peirce Little Farm for a mid-winter open house and bonfire to celebrate the official purchase of the town of Newbury on January 13, 1701. As part of this community-wide event, tour the Spencer-Pierce-Little House, enjoy hot cider and donuts for sale in the visitor center, and then walk to the nearby town-sponsored bonfire fueled by Christmas trees in the growing fields of Tendercrop Farm!
The three story bonfire is a community event that will include:
Live Music
Sledding and Skating (weather permitting)
Treasure Hunt
Marshmallows
House Tours
Raffles
Great Food - Pizza, Subs, Sausage, Burgers, Hot Dogs, Fried Dough, Chili and Corn Chowder
Beer, Wine, Cocoa and Hot Cider
There is also a fun, high-energy auction with prizes like a ride to school in a fire truck, cords of wood, original art. One lucky winner will be the official lighter of the bonfire! This year's event continues to raise funds to purchase a new ambulance to replace one built in 1998, at the cost of approximately $142,000. Protection Fire Company #2 is a Non-profit 501 (c) 3 that owns all its own equipment and buildings. It operates with a minimal budget, saving the taxpayers of Newbury valuable dollars.
Drop your Christmas Tree off at the Newbury Fire Department before January 12 and they'll throw it on the pile! Funds raised at the event will go to benefit local firefighters, and to purchase a new ambulance for the town!
When:
Saturday, January 15, 2022 3-9pm
Tree Drop-off by Jan 12 at the Newbury Fire Department