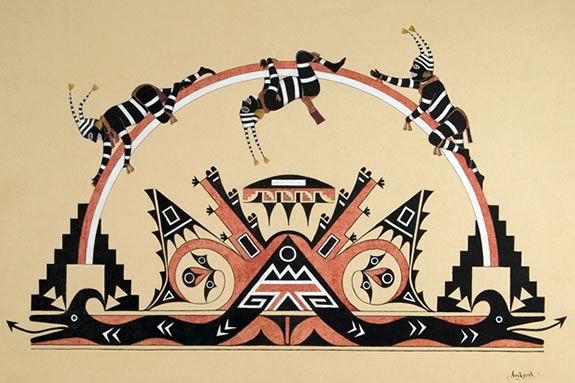 Come to the opening day celebration of this wonderfully unique exhibit of Native American Art!  Shapeshifting is a common theme in today's fiction and science fiction, but did you know this theme has been present in Native American art, dance, music and story telling for millennia? Peabody Essex Museum invites you to explore this concept of transformation through paintings, ceramics, textiles, photographs, videos and monumental installations drawn from collections in the United States, Canada and Europe! 
Come enjoy the opportunity to see rarely displayed historic pieces, accompanied by some of the finest contemporary pieces, and walk away with a deeper appreciation of the continuity of Native American Art and Culture going as far back as 200 B.C.E.
The opening Day Celebrations will include:
Members Only Gallery Tour
Docent-Led Gallery Tours- Sold Out
Opening Ceremony

Members of the Wampanoag Tribe will kick off the exhibit with a performance of traditional song and dance using original instruments.

Discussion -Changing, Knowing, Locating, Voicing: A New Look at Native American Art
Make a family drum!
Liver performance by the Wampanoags
Film - Real Injun
You should be aware that some aspects of the opening Day Ceremonies will require tickets or reservations, so register early!
When:
January 14, 2012 10am - 5pm