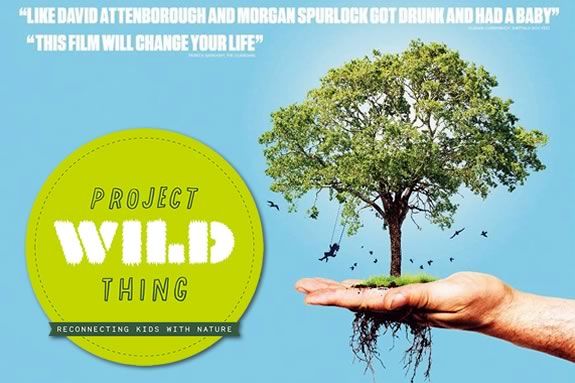 The Cape Ann Community Cinema hosts a fundraiser featuring a presentation of films by local children and the new documentary 'Project Wild Thing'! Kestrel Educational Adventures will first present films created by their 7-10 year old Nature Film Making Students, followed by a showing of this BRAND new documentary from Great Britain that encourages people to get outside and reconnect with nature!
Short Nature Films from the Chebbaco Woods:
These kids have spent many hours tromping through the field with cameras to make their productions. They've worked on learning camera handling skills, wildlife sneaking and nature awareness, story creation, and technical editing skills. Their movies feature an array of wonderful footage, woven together to make stories that could only happen in Chebacco Woods. You will see footage of underwater snakes, talking fish, under - log creatures, the elusive pickle frog, and a restless coyote.
Project Wild Thing:
David Bond is a filmmaker and a father. Things have really changed since he was a kid. His children are hooked on screens and don't want to go outdoors. They want iPads, TV and plastic toys. The marketing departments of Apple, Disney and Mattel control his children better than he can. Determined to get them up and out, David appoints himself as the Marketing Director for Nature. With the help of branding and outdoor experts, he develops and launches a nationwide marketing campaign to get British children outside.
But the competition is not going to lie down and let some upstart with a free product steal their market. PROJECT WILD THING is the hilarious, real-life story of one man's determination to get children out and into the ultimate, free wonder-product: Nature.
Project Wild Thing
Both shows are admission by voluntary donation and will support efforts to connect kids with nature on Cape Ann and surrounding North Shore areas.
When:
Monday, December 9, 2013 6-8pm
Prices:
Admission by Voluntary Donation.