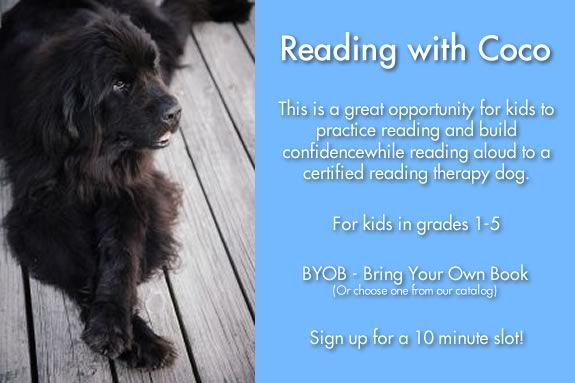 Children, in grades 1-5, who are struggling with reading are invited to read with Coco! Certified reading therapy dog Coco, and her owner Randi, will visit the library twice a month to help children practice reading and gain confidence. Six 10 minute slots (3 per day) will be available for children to read aloud to Coco one-on-one. Children may bring their own book or use a library book.
Participants may register for one slot per month.
Please call the library if you will not be able to make your time slot.
Registration is required.
Please call the Children's Room at 978-921-6062 ext. 2107 to register.
When:
Tuesday, November 13, 2018 3:30pm