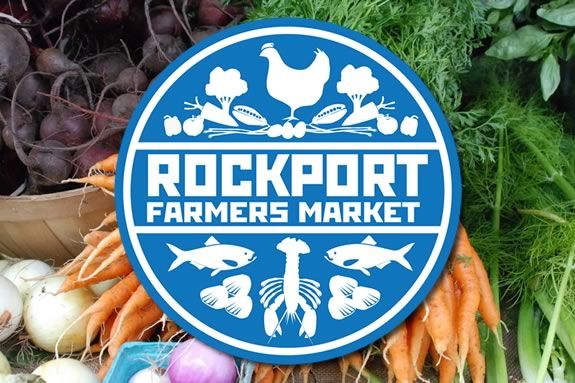 Produce and locally-grown and made farm products can be purchased on-site from our farmers from 9am-12pm at the Rockport Farmers Market. Just stop by, follow our protocols, and buy fresh food directly from your farmers and food producers! A huge thank you to Rockport Music for their generosity in supporting community initiatives and hosting the Rockport Farmers Market for the 2022 season.
Vendors & Patrons must wear a mask at all times, per local and state guidelines. Social-distancing and sanitation will be observed by vendors and patrons.
The Rockport Farmers Market is a juried food market, where vendors are required to make their own food product. The new, open-air market specializes in locally grown fruits, vegetables, eggs, meats, and honey, as well as fresh, locally sourced baked goods. Producers include a varied selection of local farms and community home growers. The weekly market will also feature Garden Talks, a program offering short, informative presentations made by local experts on topics ranging from tips for growing tomatoes to vegan cooking.
When:
Saturdays, June 25-October 15, 2022 9am-12pm