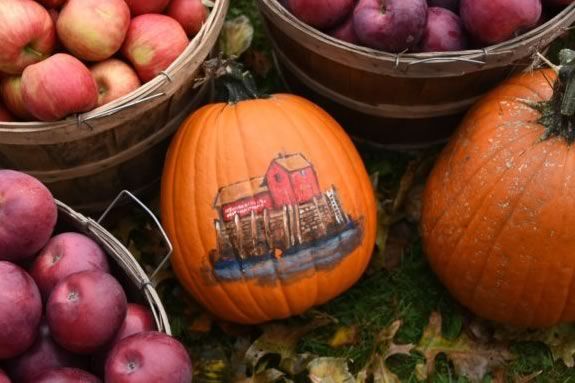 The annual Rockport Harvestfest celebration features the best regional bounty of the season — all in an unbeatable setting. New England food producers gather under a giant tent on one of Rockport's historic working wharves to celebrate the best of local food with fresh lobster, chowder, pastries, grass-fed beef, wood-fired pizza, small-batch jams, locally-grown produce and more. Local craft beers and wine produced in Massachusetts are on hand, along with Rockport's own Twin Lights, with soda crafted from the 120-year-old company's original recipes.
Cooking demonstrations take place throughout the day, the highlight of which is the Seafood Throwdown, a competition-style showcase between two chefs, demonstrating the versatility of fish, coastal New England's most significant harvest.
Harvestfest features plenty of live bluegrass, jazz, folk, indie rock, cooking demos, a farm expo, and plenty of activities for families.
When:
Saturday, October 19, 2019 10am-5pm