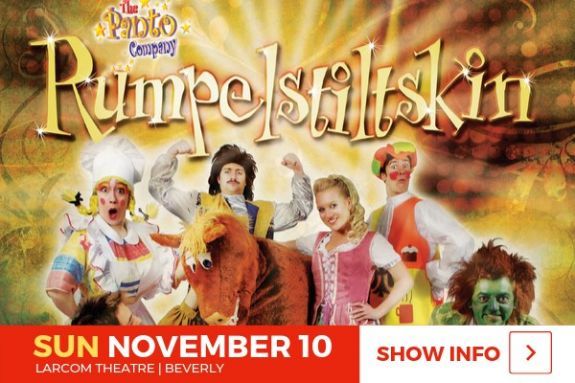 Rumplestiltskin is an age-old tale of greed. The story of a young girl who has been said to be able to spin straw into gold, the greedy king who locks her up until she does and the strange, magical little man, Rumplestiltskin, who appears and promises to spin the straw in return for her jewelry. The journey continues through the many adventures, twists and turns that make this unforgettable story so exciting.
This classic tale comes to the stage filled with song and audience participation along with the fabulous stage sets and costumes that the Panto Company USA is internationally known for!
This is a family-friendly performance, suitable for all ages.
Approx. one hour and 30 minutes (includes an intermission)
From the same company that brought you The Little Mermaid, Treasure Island, and Beauty and The Beast!
THE PANTO COMPANY | PRODUCER
Since 1999, The Panto Company has excelled at presenting 'The Best in Children's Theatre" throughout the UK. Due to the high demand and popularity of their productions, they have come to America! 
When:
Sunday, November 10th at 11:00 AM & 2:00 PM