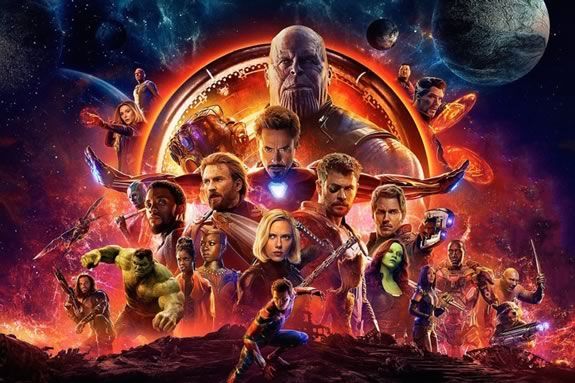 When a new movie in a series or a remake comes out, count on us to help you catch up! "Avengers: Endgame" is in theaters April 26th, so the library will be screening "Avengers: Infinity War" (PG-13) starring Robert Downey Jr., Chris Hemsworth, and Mark Ruffalo. Run time: 2 hours 29 minutes.
Infinity War Trailer
"The Avengers and their allies must be willing to sacrifice all in an attempt to defeat the powerful Thanos before his blitz of devastation and ruin puts an end to the universe."
Popcorn will be served, and patrons are welcome to bring snacks. Come and enjoy the theater-like screen and sound system with fellow film buffs. This free event will be held in the Program Room and all are welcome!
When:
Thursday, April 25, 2019 | 6-8:30pm