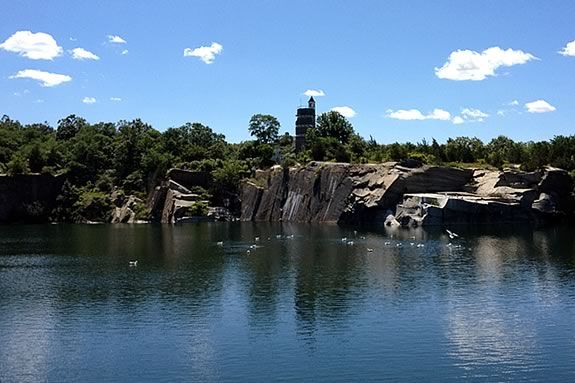 Capture the beauty of Halibut Point State Park on paper! Join Jess Yurwitz from Slow River Studio for a beginner sketching lesson in the Park. No artistic experience necessary. Learn easy techniques to help you "see" the park in new ways by sketching. Supplies are included and this lesson is free!
On a clear day, visitors to Halibut Point State Park can see Mount Agamenticus, located 40 miles away in Maine, and the Isles of Shoals off the coast of New Hampshire. You can explore the park's trails and tide pools, picnic on the rocky ledges, and learn about the park's World-War II history and the Cape Ann granite industry history. It is a wonderful place for hiking, biking and SKETCHING! We will meet at the Visitor Center overlooking the quarry.
Slow River Staff will offer a free 30 Minute Sketching Lesson for new sketchers, then there will be an opportunity to sketch on your own for an hour and we will gather again to share our work at the end. All experience levels and ages are welcome to sketch with us! One important note: young children must be closely monitored near the quarry.
This Sketch Event Is FREE, BUT PLEASE REGISTER so we know how many people to expect. Bring a sketchbook and a pen if you have them. We will have supplies on hand for folks who need them.
In case of rain, this event will be cancelled. If you are uncertain about the w
When:
Saturday, June 29, 2023 1-3pm