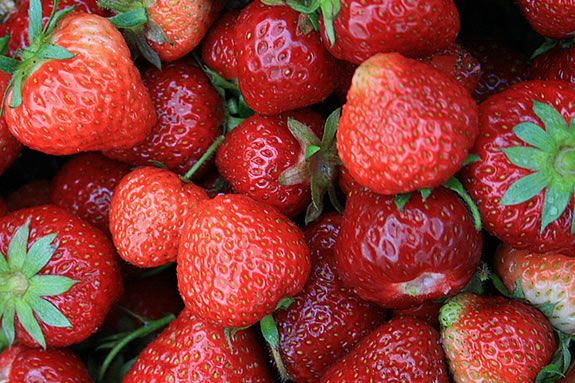 Join Russell Orchards for their annual strawberry fest as they celebrate the "first fruit". Favorite outdoor activities include: strawberry picking, hayrides, pony rides, shortcakes (with real whipped cream!), face painting, tie dye, cooking demo, wine tasting, and loads of other farm fresh goodies!
Listen to music on the lawn both days. Live music with Old Cold Tater on Saturday and with Daisy Nell and Capt. Stan & the Crabgrass Band on Sunday.
Inside the barn you can watch cooking demonstrations and sample some of the freshly concocted strawberry treats, grab a jug of strawberry cider, and pop a bite-sized strawberry donut!
No strawberry festival is complete without strawberry shortcake, and we boast ours is best: freshly baked scone biscuits smothered in our very own strawberries (lightly sweetened and steeped in their own juice!), and topped with a healthy dose of whipped cream - utterly magnificent.
Take home a pie, your bounty from the fields, a bottle of wine, and great farm memories. Come and join us and revel in the glory of this first - and quite beautiful - fruit.
When:
Saturday & Sunday, June 22 & 23, 2019 11am-4pm