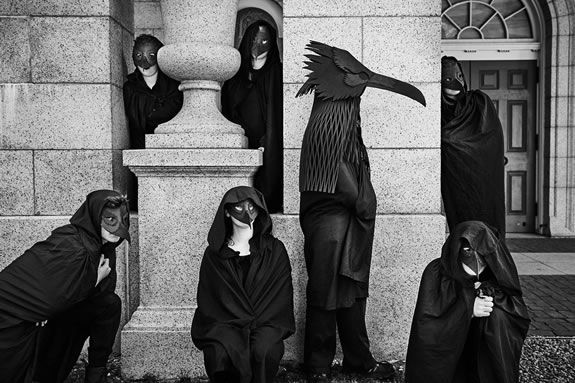 Join Theater in the Open for a special encore presentation of Poe in The Ellen T. Brown Memorial Chapel at the Oak Hill Cemetery in Newburyport. Using music, macabre pageantry and shadow puppetry, Theater in the Open's ensemble will explore the emotional tension and otherworldly atmosphere that underscore Poe's works.
All performances are free and open to the public.
Advance registration is required to secure your seat.
Visit theaterintheopen.org for details. On Saturday & Sunday, Sept. 21 and 22, visitors can enjoy a guided tour of the Oak Hill Cemetery at 3pm prior to seeing Theater in the Open's production of Poe.
*Please plan to arrive by 5:45pm to check in for the 6:00pm performances.
Special Instructions: Box Office will be located at the Brown Street entrance to the Oak Hill Cemetery. Parking is available on State Street and Greenleaf Street, as well as in the public parking lots in downtown Newburyport which is about a 10 minute walk from the Oak Hill Cemetery. **Please note, the address is Brown Street and NOT Brown Avenue in Newburyport. To reserve a seat for Poe, please visit https://www.theaterintheopen.org/season.
When:
Friday-Sunday, September 20-29, 2019 6-7:30pm