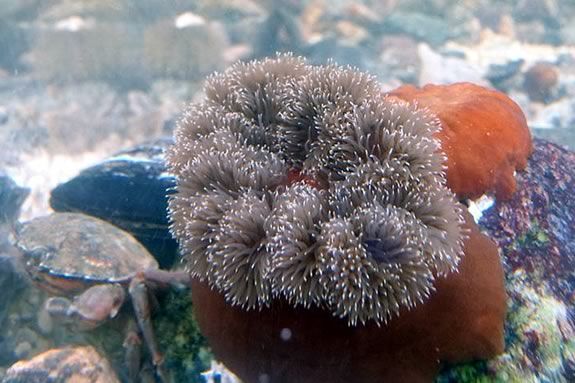 Get an up-close look at dinner time for the fascinating marine life in our 110-gallon touch tank, and help us identify, sort, and feed them! With the help of Joppa's digital hand-held microscope, you'll see sand dollars channeling food into their tiny mounts and green sea urchins wiggling their spines, along with many other unexpected sights.
We are offering this program every Wednesday afternoon, July 11 to August 22, 2018 from 4:30–6pm.
Specifics:
Registration required.
Suitable for children ages 5-11 yrs

Not recommended for children under age 5.

Children must be accompanied by adults.
Themes are subject to change.
Please dress for the weather since some activities may take place outdoors.
When:
Wednesdays, July 10 to August 14, 2019 4:30–6pm.
Prices:
Audubon Members: $8
Non-Members: $8