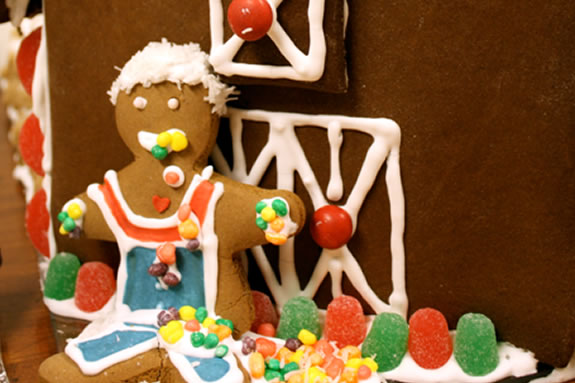 All are invited to enter the 7th Annual Gingerbread Building Contest at the Wenham Museum! Individuals or groups of any experience level and any age are welcome to submit their creation as part of this years contest for display at this year's Gingerbread Express.
Members of the community are invited to create gingerbread buildings with a food related theme: a candy cane factory, a pizza parlor or even a green grocer!
Entry is FREE and all entries will be returned to bakers after the display!
Anybody Can Enter
Entry is FREE of Charge
Drop off on December 6 after 1pm
Houses will be returned after display
Houses must be built on a base of 18 inches x 18 inches maximum