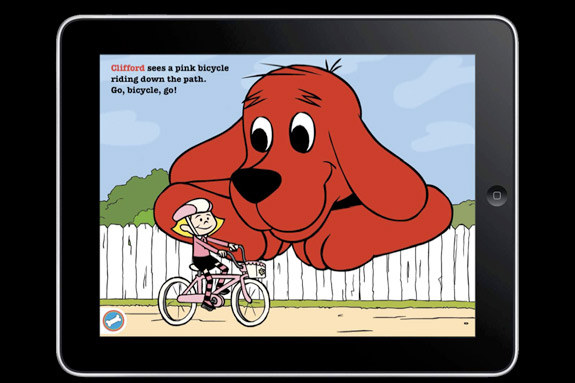 iPad Compatible Books for Children are now available through the Manchester-by-the-Sea library website. The links to connect to the catalog can be found on the website menu link Online Library.
For kids, use the iPad-compatible TumbleBooks. The TumbleBooks Library has stories that are both audio and visual. The collection consists of children's stories, as well as language learning stories and fun puzzles and games. In addition to the online books, there are 50 iPad compatible TumbleBooks now available, with 50 more coming soon. To find these titles, go to "Story Books" and click on the green button called "iPad Books."  Or, use the TumbleSearch feature, type in "iPad" and hit "Go." To launch a book from your iPad, simply click on the iPad icon.
For Young Adult and Junior High readers, try Tumble Readables, which offer various choices, including teen fiction, graphic novels and classics. In addition, Tumble Talking Books for Adults brings you to AudioBookCloud where fiction, non-fiction, classics, and even Spanish language audio books are available. Find free audio books available for all ages. These books are always available and never on hold.
There are 1,000 books in the collection and more are always being added. Just browse, click, listen and enjoy!