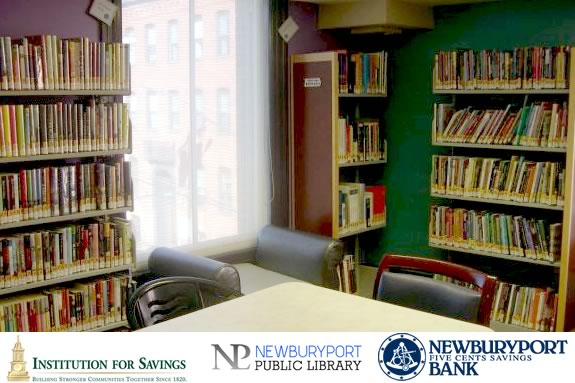 The Newburyport Public Library is thrilled to announce that the Newburyport Institution for Savings Bank and the Newburyport Five Cents Savings Bank have each awarded the Library a grant to renovate and expand the Teen Loft!
Use of the Teen Loft has increase, and things are getting crowded up there! This expansion will provide a teen program room, group study space, and individual study space.
Additionally, we will increase teen programming and purchase more teen books, including more non-fiction, magazines and audiobooks. The Teen Advisory Board will also be assuming a larger role in NPL's teen services.
Please feel free to stop in and ask us what our plans are. Teens, if you're interested in joining the Teen Advisory Board or have any other questions or ideas, please stop by the Library or call and ask for Jessica Hilbun, the Teen Services Librarian.