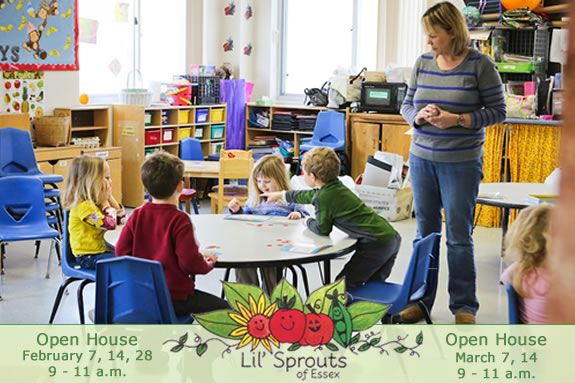 At Lil' Sprouts of Essex, we are creating a safe environment that promotes a sense of security, trust and acceptance so your children are able to grow socially, emotionally and academically. We celebrate a true love of learning and prepare our young students for success when they enter the primary grades.
Lil' Sprouts of Essex is a creative, developmental preschool designed to meet the needs of children and families in our surrounding communities.
Learn more at Lil' Sprouts of Essex or join us for one of our community open house events.
When:
Friday, March 7, 2014 from 9:00 AM to 11:00 AM
Friday, March 14, 2014 from 9:00 AM to 11:00 AM