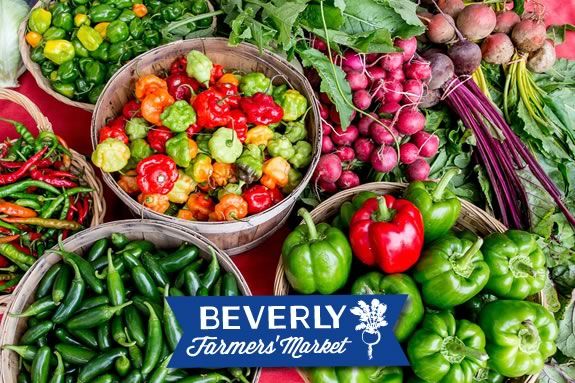 This is a great farmers' market connected to a large grassy park in downtown Beverly.  There is always music and a lot of shade.  The market offers fresh local produce as well as cheese, meat, eggs, bread, muffins, dog treats, massage, jewelry, and books.  The kids have a blast playing tag, meeting new friends, and listening to music.  The park is dog friendly, has plenty of parking and access to the commuter rail. This is a wonderful spot for an impromptu picnic!
The Beverly Farmers' Market's mission is to provide an attractive and well organized setting for local farmers, producers of local food, and local artists to sell their products on a regular basis in downtown Beverly.
The Farmers' Market aims to support local agriculture while making healthy food available to members of the Beverly community at affordable prices, promote sustainable living practices, and foster community development.
When:
Mondays 3-7pm June 11 - October 1, 2018 3-7pm