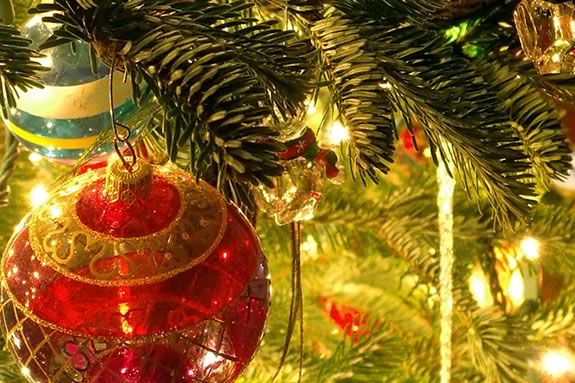 Kick off your holiday season with The Trustees of Reservations! Tour the Great House at the Crane Estate beautifully decorated for Christmas. Get into the holiday spirit with Christmas at Castle Hill. Don't miss this year's spectacular "The Season of Carols". Each room in our 1920s mansion is festively decorated for a beloved Christmas carol. You'll find live music and dance, fresh baked cookies and cider, a treasure hunt, family activities, and a visit with Santa.
Make Friday, date night with evening tour hours, a cash bar, light appetizers, and festive music.
Come with friends on Saturday for great decorating ideas, shopping in the Castle Hill gift shop and Harbor Sweets pop up cafe, and more.
Bring the children on Sunday to visit with Santa, take photos, and hunt for carol-themed items in our holiday treasure hunt.
Persons named Carol get in free!
SCHEDULE OF EVENTS
Friday, December 1, 5-8pm (Please bring i.d.)

Piano music by Robert Allison
Cash bar with beer, wine, and our own holiday punch

Saturday, December 2, 10am-4pm

Season of Carols treasure hunt
11am | Ipswich High School Chamber Singers and Bel Canto directed by Abigail Frost
Noon | String Quartet: Michael Hamill, Carlos Heymann, Alice Newell, & Ann Ward Ipswich High School Chamber Players
12:30pm | Ipswich High School Chamber Orchestra directed by Michael Coelho
1pm | Ipswich High School Jazz Ensemble
2pm | Ipswich Moving Company's Youth Dance Ensemble
2:30pm | Venti Players and Bright Phoebe

Sunday, December 3, 12noon-4pm

Season of Carols treasure hunt
Noon-2pm | Visit with Santa in the second floor bay
Noon | Ipswich High School Honors Brass
1pm | Ipswich Middle School Clarinet Ensemble
2pm | Brass Bells
3pm | North Shore Ringers       
When:
Saturday, December 2, 2017 10am-4pm
Sunday, December 3, 2017 12-4pm
Prices:
TTOR Members: Adult $10; Child $5
Nonmembers: Adult $15; Child $10
Ipswich residents: $10 with proof of residency