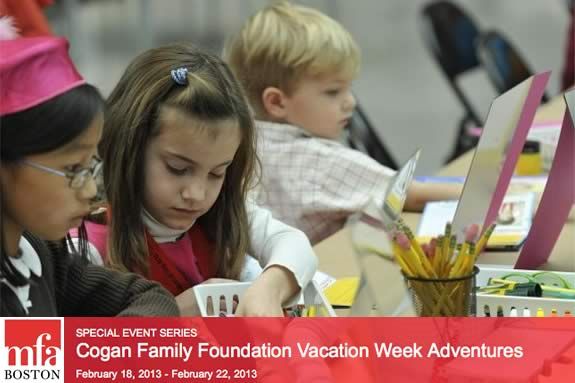 Dive Into Art
Dive right into creative thinking! Discover some of the inventive ways artists use materials to make their work. Make your own masterpieces with tape, paint, paper, color, and lines.
The Museum of Fine Arts, Boston's Cogan Family Foundation Vacation Week Adventures
See the schedule for special events and art-making activities.
10 am–4 pm (Wed to 8 pm)

Participate in free activities for kids all week!*