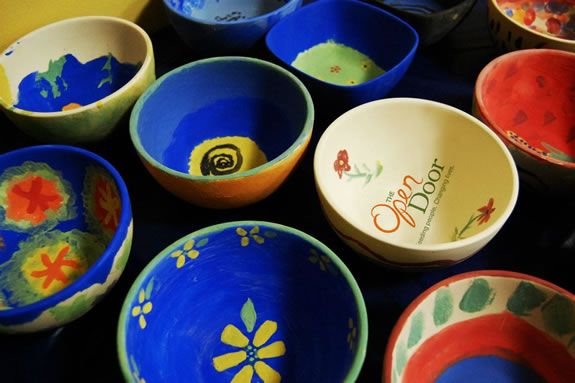 The Open Door hosts a new twist on an old tradition. Join The Open Door to mark the 20th Anniversary of this beloved community event. Empty Bowl TO GO is by appointment only with a drive-thru experience at The Open Door in Gloucester. 
For each ticket you reserve, you will receive:
A beautiful bowl made with love, randomly selected and prepackaged for you.
Homemade soup—chowder, chicken, vegan or gluten-free—ready to reheat.
Bread, cookie and a bottle of water to round out your meal.
The bowl goes home as a reminder that somewhere, someone's bowl is empty. <
Empty Bowl events are held nationally to generate awareness concerning hunger and to raise money for local hunger-relief programs.
This Year's Drive Thru Event is taking place at The Open Door Gloucester.
When:
Saturday, May 22, 2021 4-6pm
Prices:
Fundraiser donations welcome