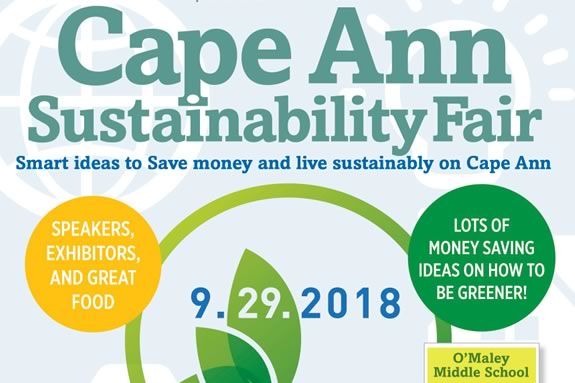 TownGreen 2025, a program of the Gloucester Meeting House Foundation, presents its third annual Cape Ann Sustainability Fair.  This community-wide event will offer information and resources for everyone from interested students to leaders in the local sustainability movement. Speakers and exhibitors will target home owners, business owners, renters, elected officials, teachers, and all other stakeholders.
Informative Talks and Speakers
Over 20 Exhibits
Demonstrations
Footprint Analysis
Door Prizes
Recycling
Fun Activities, Food, Music and More!
When:
Saturday, September 29, 2018 10am-4pm