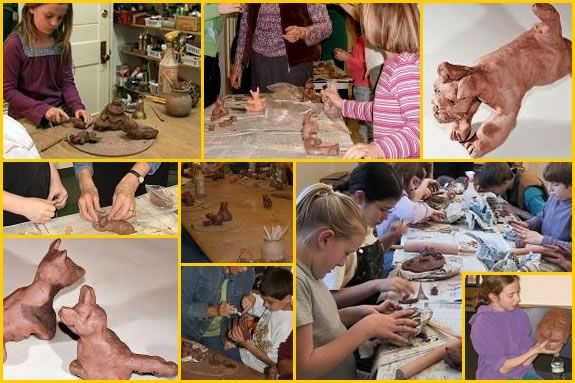 Kids will hear a story, then use clay to sculpt a character from the book! Hear the story "" by Ursula LeGuin where a boy is rescued by his sister after being captured by trolls.  After the story, local artist, storyteller and teacher Ann McCrea will help kids use modeling clay to sculpt a troll!
Ages 6 - 12.
Sign up in the Children's Room or by phone beginning Monday, January 23.
This is a 1/2 day of school for Newburyport Public Schools.
Ann McCrae is a gifted teacher to children in the Newburyport area.  She believes that story telling and clay modeling go hand in hand to create an interactive story telling experience.  Check out her studio and her Clayworks workshop for kids!
When:
Thursday, February 2, 2012 3-4:15 pm