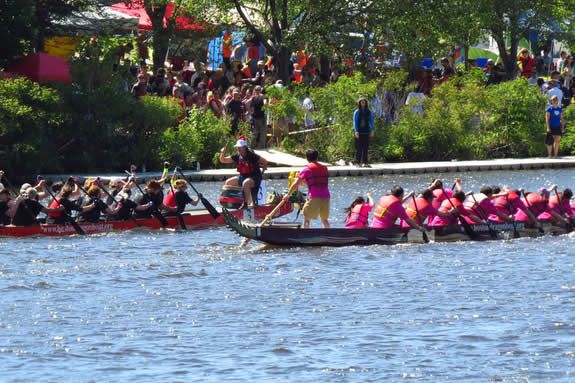 Celebrate the sport, history and culture of Chinese Dragon Boat Racing at the Weeks Footbridge on Memorial Drive, along the Charles River in Cambridge.
Watch the race and trials on Saturday, June 8 - Sunday, June 9, from the MIT Pierce Boathouse.
On Sunday watch the race finals and attend the festivities, which will feature traditional Chinese music and dance, martial arts demonstrations, cultural performances, dragon dancing, music and songs, arts and craft, and plenty of Asian food.
When:
Saturday, June 8: Race trials from 8 AM to 2 PM
Sunday, June 9: Festival from Noon to 5 PM
Sunday, June 9: Races from 8 AM to 5 PM