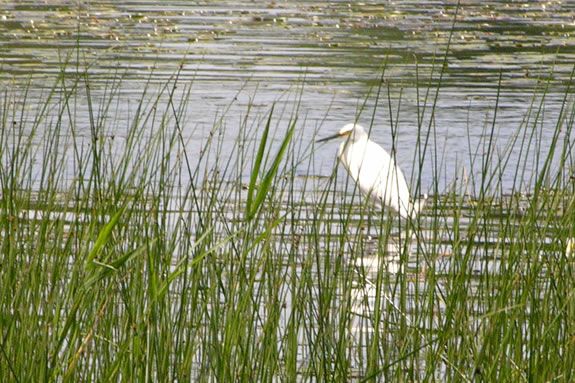 Explore the Ipswich River at dusk. Bring your family and join us for an evening paddle in a canoe as we learn more about the river and some of its inhabitants. Being on the water is one of the best ways to explore and discover the wonders of wetlands. We will paddle through the winding backwaters lined with cattails and other marsh plants, looking for hidden wildlife. Using buckets and strainers, we'll stop and sample the rich aquatic life to learn more about what lives under the water.
For kids aged 6 and up
Please Register
Basic canoeing instruction will be provided, along with all equipment.
Other Family Dusk Paddles:
When:
Friday, August 9, 2019 6-8 pm
Prices:
Audubon Members: Adults: $18; Kids: $16
Non-Members: Adults: $21; Child: $19