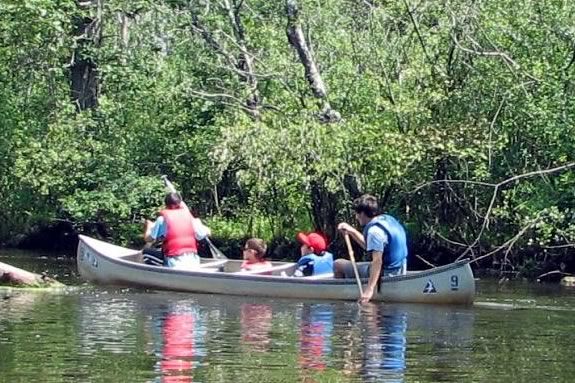 Explore the Ipswich River on the Summer Soltice! The longest day of the year is almost upon us, and what a fun way to start the summer! Join us for a paddle to observe nature from the river as we look for plants and animals that are equally excited for summer. This special paddle ends with s'mores around the fire and a solstice tale.
For kids aged 6 and up
Please Register
Basic canoeing instruction will be provided, along with all equipment.
Other Family Dusk Paddles:
When:
Friday, June 21, 2019 6-8:30pm
Prices:
Mass Audubon Members: Adults: $18; Kids: $16
Non-Members: Adults: $21; Kids: $19