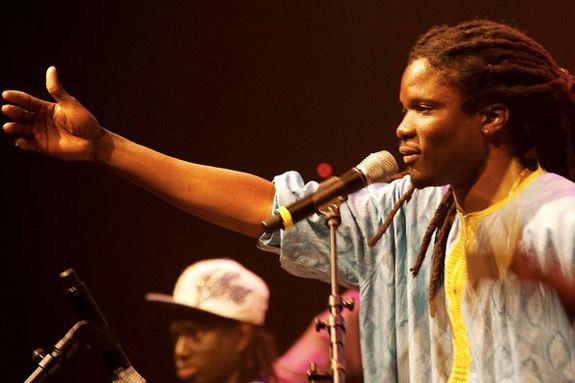 It is time to get out your dancing shoes. The waterfront party of last summer is back. The North Shore Jazz Project is pleased to present a joint fundraiser with the Maritime Gloucester, on August 4th, 6:30-9:30 p.m. on Gloucester's beautiful waterfront. There's a free drum workshop at the at the waterfront from 3-4:30.
Proceeds from the concert will benefit the North Shore Jazz Project and the Maritime Gloucester. Tickets are $25.00. For more information or to purchase advance tickets visit: www.northshorejazzproject.org.
About Group Saloum:
Group Saloum is Boston's hottest Afro-pop band. Founded by world-renowned griot percussionist Lamine Touré, Group Saloum fuses Senegalese mbalax with elements of jazz, funk, reggae, and Afrobeat. Group Saloum performs original mbalax music highlighted by the infectious rhythms of Touré's sabar drums, drawing upon the collective creativity of some of Boston's most talented musicians.
About the North Shore Jazz Project:
The North Shore Jazz Project's mission has been to create an environment on the North Shore where music education, performance and appreciation can flourish. Since November 2009, the group has presented standing room only events with top quality performances and several inspirational educational clinics at multiple schools and venues. Clinics are free to student musicians.
About the Gloucester Maritime Heritage Center:
The goals of Gloucester Maritime Heritage Center are to champion the preservation of Gloucester's maritime history and traditions and to serve as a resource for the study of marine science and technology.
When:
Saturday, August 4, 2012 at 6:30 PM