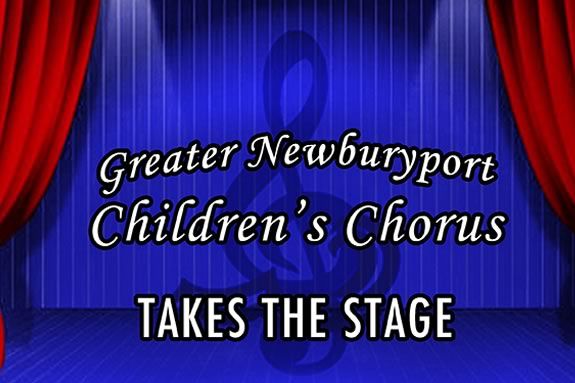 The Greater Newburyport Children's Chorus will be taking over the Firehouse Stage for one spectacular night featuring showtunes from well-loved and new Broadway shows!  The evening will feature ensemble performances by our 2 choirs, the GNCC and the GNCC Juniors, along with some featured soloists, duets and small ensembles. Some of the songs scheduled for the evening include a rousing rendition of "Consider Yourself" from Oliver! and a poignant version of "Waving through a Window" from the Grammy winning new musical Dear Evan Hansen.  
There will also be a silent auction held in the upstairs lobby that evening, to assist in the fundraising for the organization.  Items will include various donations from merchants & restaurants in Newburyport & surrounding communities.
The Greater Newburyport Children's Chorus is a non-profit community chorus that was started in Fall of 2015 and grew out of a need for more after school music ensemble experiences in the Greater Newburyport area.  Gina McKeown and Allison Balentine founded the organization after starting an after school chorus at the local upper elementary school.  The GNCC, since it's inception, has worked with over 150 students by providing them an opportunity to sing together and meet as musicians.  Our newest opportunity for younger singers, the GNCC Juniors, was launched in September 2017 and is directed by Christina Bauer. Singers involved in both choruses originate from Newburyport and the surrounding communities, including Amesbury, Newbury, West Newbury and more!  
When:
Monday, April 30, 2018 7pm
Prices:
Adults: $20
Students/Seniors: $15