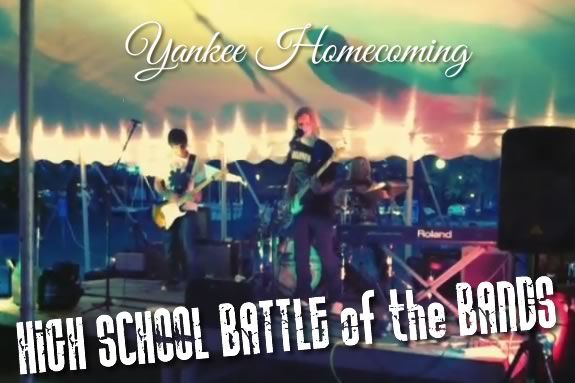 Yankee Homecoming invites you toJoin us in cheering for our talented students as we bring back our High School Battle of the Bands in a new virtual format! Local High School aged bands will compete to see who rises to the top to win cash and prizes! Watch local student bands battle it out online and help your favorite band by voting for them!
Rules:
Participants must be High School students residing in or attending school in Massachusetts towns of Amesbury, Groveland, Georgetown, Haverhill, Merrimac, Newbury, Newburyport, Salisbury or West Newbury.
Vulgar lyrics are not permitted.
This is not Karaoke, so no click tracks.
1 Song/video posted to Instagram via IGTV per group or individual
Supported formats: *.mp4, *.mov
Participants may only enter in one category, i.e. Band or Acoustic/Solo
Participants must tag: @newburyportyhbattle #newburyportyhbattlesubmission2021
Band entry applications accepted through July 23, 2021.