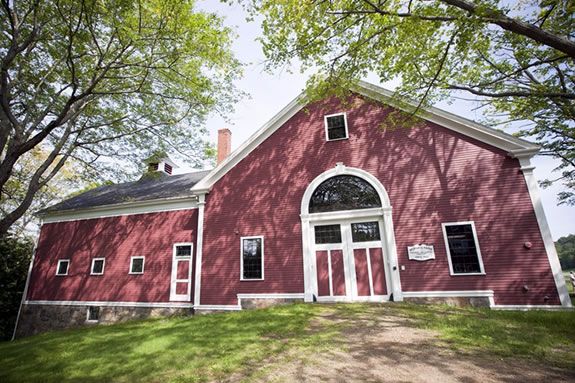 Join The Trustees of Reservations, the Waldorf School at Moraine Farm, and Project Adventure, Inc for a fun day of activities for Trails & Sails 2019! The festival offers tours, kid-friendly fun, farm animals, lectures, homemade goodies and storytelling activities sponsored by the six non-profit organizations that own and manage the 170-acre farm. Moraine Farm is permanently protected conservation land along the shores of Wenham Lake that includes meadows, woodlands and formal gardens as well as farmland. The landscape was designed by Frederick Law Olmsted in the 1880s and its woodlands are studded with mature rhododendron stands and azaleas.
Moraine Farm is home to The Trustees of Reservations, Project Adventure, Inc, and Waldorf School at Moraine Farm. Essex County Greenbelt Association, the Friends of the Olmsted Landscape and the Batchelder Trust act in partnership as stewards of the protected land.
Free historic tours, short films, and kids activities including zip line rides, breadmaking and musical event will make this a fun outing for the entire family! Visitors will discover a wonderful North Shore Resource and learn more about the history and future plans for Moraine Farm, as well as the specific work carried out by the participating organizations.
When:
Saturday, September 27, 2014 10am - 3pm