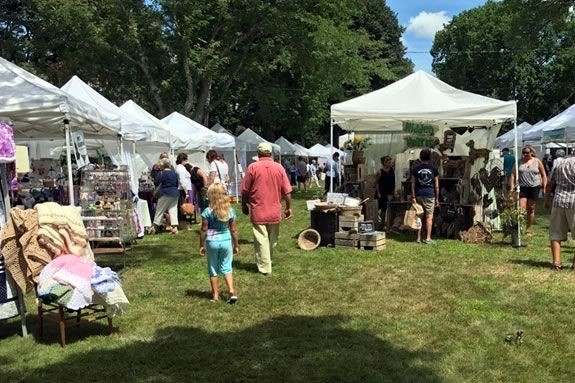 On the last weekend of July, artisans and fine craftsfolk from all over New England will show and sell their work on the South Village Green in Ipswich, MA. Olde Ipswich Days is a favorite for all to meet and greet old friends and new, browse the booths and do some early holiday shopping, or make some timely indulgences. The fair features the works of more than 60 artists and crafters. Look for sterling, gold, or beaded jewelry, unusual photography, woodwork, knitted textiles, dried flowers and grapevines, cut or stained glass, tapestry, a variety of pottery, and paintings in all mediums, toys, and handmade soaps, and hot dogs and refreshments.
A book sale sponsored by the Friends of the Ipswich Library will be held on the front lawn of the Heard House, featuring popular favorites and classics for kids and adults throughout the weekend.
The event runs rain or shine and admission is free.
When:
Friday, July 23 - Sunday, July 25, 2021 8am-3pm