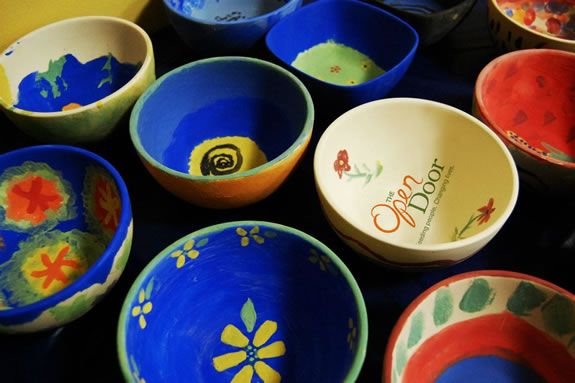 The Open Door hosts a new twist on an old tradition.  The Empty Bowl Marketplace has been reimagined with a new twist—a street fair-themed event at Cruiseport in Gloucester.
Step through the doors and into a dining room transformed into a colorful marketplace packed with this year's bowls. Choose your favorite bowl and then head to the lower level to bid on auction bowls, get your picture taken, and pick up your dinner from the Farmers' Truck. The bowl will go home as a reminder that somewhere, someone's bowl is empty.
Empty Bowl events are held nationally to generate awareness concerning hunger and to raise money for local hunger-relief programs.
When:
Thursday, May 4, 2023 4-6pm