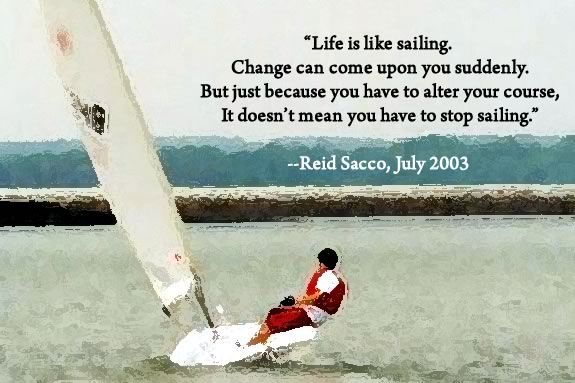 The Reid's Ride 28-Mile Bike Ride is held each year on the third Sunday in July. This year's Ride is on July 19. Now in its 16th year, Reid's Ride is a true North Shore event where participants cycle at their own pace on a quiet summer Sunday morning along the town and country roads of Essex County from Lynnfield High School to Gloucester's seaside Stage Fort Park. This nationally recognized annual fundraiser is perfect for all ages and abilities. At the finish line participants are greeted by friends and family and to food, refreshments, music and prizes!
Proceeds from Reid's Ride support programs specially designed to address the unique needs of adolescents and young adults (AYAs) diagnosed with cancer. These programs attack AYA Cancer on many fronts including basic research, improved access to clinical trials, specialized clinical care during and after treatment, and the training of physicians in AYA oncology. 
If you can't ride in the event this year, you can make a donation to sponsor your favorite team or rider!
Reid's Ride History
Reid's Ride is named after Reid Sacco, who lost his life to cancer at age 20 in 2005. The Ride is the primary fundraiser for the Reid Sacco Adolescent & Young Adult (AYA) Cancer Alliance, an all-volunteer organization dedicated to fighting for AYAs diagnosed with cancer. The Alliance is working hard to help make all AYAs cancers routinely curable or entirely preventable. The medical community worldwide recognizes that AYA cancer patients have not benefited from the advances in cancer treatment and survival rates seen in children and older adults. Reid and young adult cancer patients like him found themselves willing to fight but without the options and resources they needed. Your participation in Reid's Ride, as a rider or a donor, supports innovative programs designed to make sure AYA cancer patients are not left behind. Reid's Ride has launched two Reid R Sacco AYA Cancer Programs in New England, one at Tufts Cancer Center and one at Connecticut Children's Hospital. By riding in the 2020 Reid's Ride you are helping save the lives of AYAs diagnosed with cancer.
When:
Sunday, July 19, 2020 7-11am
Arrive early to register that day.