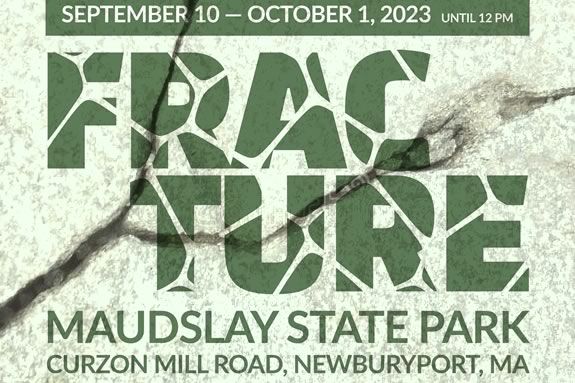 Enjoy a self-guided walking tour of the 24th Annual Outdoor Sculpture at Maudslay Exhibit September 10 through October 1 featuring 50 site specific sculptures by local artists addressing this year's theme, 'Fracture' within the magnificence of Maudslay State Park in Newburyport. Look for the large green trail head signs featuring sculpture locations and instructions for downloading our simple phone app which will include the sculpture locations, photos, and artist statements.
Special Instructions:
The sculptures are located in fields and along marked paths, the walking is mildly strenuous, and an all-terrain wheelchair is available at the park headquarters.
When:
September 10-October 2, 2022 during Park Hours