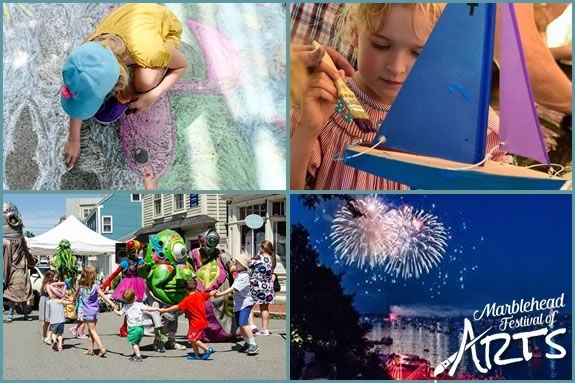 Marblehead, Massachusetts has a long-standing tradition of hosting an annual summer arts festival during the week of July 4th. This highly esteemed festival showcases a diverse range of artistic expressions that include: painting, drawing, sculpture, mixed media, printmaking, photography, crafts, plein aire painting, senior art, student art, and youth art. Alongside the art exhibits, there are numerous family-oriented festivities, events, and activities that aim to captivate and entertain both children and adults alike.
Festival Highlights include:
Performing Arts concerts
Film Festival
Artisans' Marketplace
Writers' Festival
Family activities at Devereux Beach
Festival Logo Contest
Theater Festival
These are just a few of the many cultural events designed to offer entertaining and enriching experiences for individuals of all ages throughout the holiday weekend. So gather your family and make your way to Marblehead for one or more days of the festival. A memorable and delightful 4th of July celebration is guaranteed!
2019 Video Slide Show