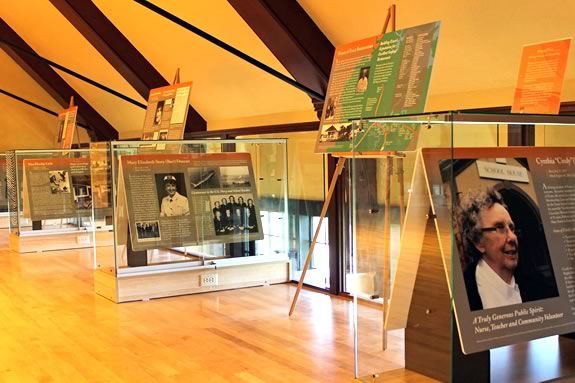 Discover the interesting lives of women who lived in Essex! This exhibit – the first of its kind in Essex – expands our understanding of the women of Essex and the ways they have influenced our town and reflected the larger story of women's history.
The exhibit includes:
Women whose ingenuity got the first meeting house built
A young woman's 19th century journal
One of the first woman auctioneers in the country
A professional female baseball player
A Lieutenant in the U.S. Navy
...and more!
The project is financed by a grant from the Massachusetts Cultural Council, a state agency, with matching support from Essex Historical Society and Shipbuilding Museum and private donations.
When:
Mondays - Thursdays from 7:30 am - 3:30 pm