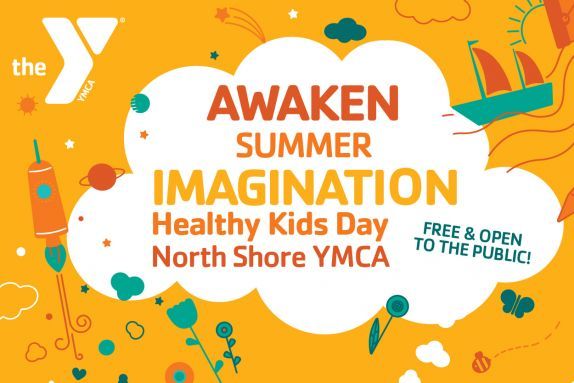 Get ready for the best summer ever! Join us for fun games, camp information and more. Healthy Kids Day is free and open to the public. Activities include Bouncy House Obstacle Course, Family Zumba, Beverly Public Library Bookmobile, Hoola-Hoop training, camp open house, zip line, and much more! For more information please email Carol Meyer, Special Projects and Events Coordinator 978-564-3911.
YMCA's Healthy Kids Day, the Y's national initiative to improve families' health and well-being, features games, healthy cooking demonstrations, arts and crafts and more to motivate and teach families how to develop a healthy routine at home through healthy activity and nutrition.
To kick-start physical activity and learning now and throughout the summer – a critical out-of-school time for kids – the YMCA of the North Shore is celebrating Healthy Kids Day® with community events for kids and families at YMCA locations on the North Shore. Times and events vary at the different YMCA locations so contact the Y you wish to visit to find out more.
YMCA's Healthy Kids Day. Each Y will run fun programs for kids and families. For locations and event details, visit www.northshoreymca.org.
YMCA's Healthy Kids Day®