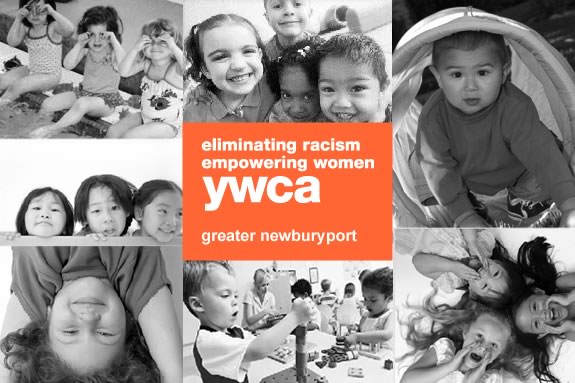 It already supports a wide array of youth through its after-school and Schools Out summer programs and now the YWCA Greater Newburyport has launched a new child care center for infants and preschoolers in Downtown Newburyport. The center is currently open, and is accepting registration now for next Fall's curriculum!
Taking over a space formerly operated by Knoll Edge Preschool at 13½ Pond St. in Newburyport, the new YWCA Children's Center has renovated the former preschool and expanded programming to align with the kinds of activities and learning opportunities that have been offered through the YWCA for over 130 years through the YWCA Greater Newburyport Market Street facility.  The project fulfills a planned expansion of programming that's been in the works for years, YWCA officials said.
Children's Center Director Nicole Brennan said the facility will be geared toward providing care for infants and children up to age 5, and offers opportunities for both half-day and full-day care on a part-time or full-time basis.  And at a time when parents need it most, the center will offer a sliding fee scale for families who need financial help affording childcare.  So just like all programs at the YWCA Greater Newburyport, Brennan said families can request help, and will get it if they meet the financial criteria set by the YWCA.
"We're looking to offer quality care that is affordable," she said. "We're going to be offering a sliding scale fee that's set according to your income. We feel at the YWCA that quality child care is important, and we also feel it should cost no more than 15 percent of your income."
Child care costs will range from $65 to $80 for a full day depending on the age of the child, with the fee reduced by 50 percent for half-day sessions. Children can be enrolled for two, three or five days a week, and prices are subject to the sliding scale if a family qualifies for reduced price scheduling.
Brennan said the YWCA has been looking for some time to expand its offerings for the community's youngest children. The opportunity arose when Knoll Edge, in an effort to downsize, relocated its long-standing business from Pond Street over the summer.  
Brennan, the former director of the Salem YMCA Early Learning Center for the past 15 years, said the YWCA program is thriving so far on a marketing campaign that's depended solely on 'word of mouth' from existing clients and friends of the YWCA.  While there are spaces open at the facility, she expects many will be filled this spring when a majority of parents begin to make decisions about childcare for the coming year. 
 "We haven't done a ton of marketing, but our name is slowly getting out there and people are discovering the change," said Brennan.  "We do have a lot of interest in both the preschool and toddler room."
 The philosophy of the center will be an "open-ended" one, said Brennan, with considerable focus on hands-on learning as well as a newly envisioned outdoor space for kids to explore which will feature new landscaping, vegetable and flower gardens, and areas where children can explore nature in their own backyard.  
"We are very excited about the new renovations we're doing to our outside environment," she said. "We are allowing green open space for kids to play, teachers to interact, some garden areas and a tricycle track."
Application forms for the Children's Center are available on the YWCA Children's Center website at http://www.ywcanewburyport.org/childrenscenter.html, or at the front desk of its main office at 13 Market St. in Newburyport.