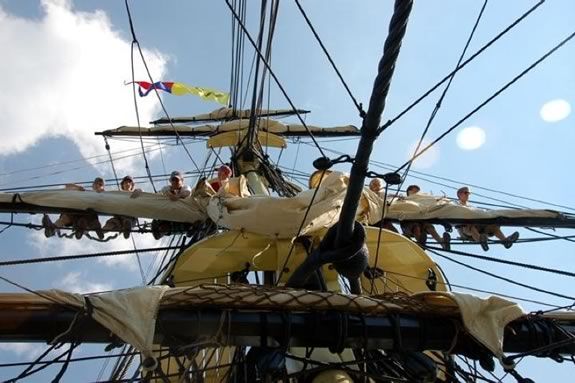 Presented by the Salem Maritime National Historic Site, the annual Salem Maritime Festival in August hosts an exciting array of free family fun festivities, including live music, traditional craft demonstrations and seaport trade exhibits, story-telling, and family fun! Each year, music, demonstrations, exhibits, and children's activities are available throughout the park and on Derby Wharf.
The Salem Maritime Festival is hosted by Salem Maritime, your national park in Salem Massachusetts. From live music, historical re-enactors, and tall ships, to interactive programs and crafts for families, all events and activities are free and open to the public. Stay tuned to learn more about what's in store for you at the 2018 Festival!  There's plenty of fun activities planned just for kids!
See the schedule or find out more, visit nps.gov/SAMA
You can also enter enter a raffle to win a FREE 90 minute tour aboard one of the following vessels:
Schooner Roseway [at dock]
Schooner Ardelle
Schooner Fame
When and If
Sea Shuttle's Endeavour
There is also a small boat show on Sunday only!