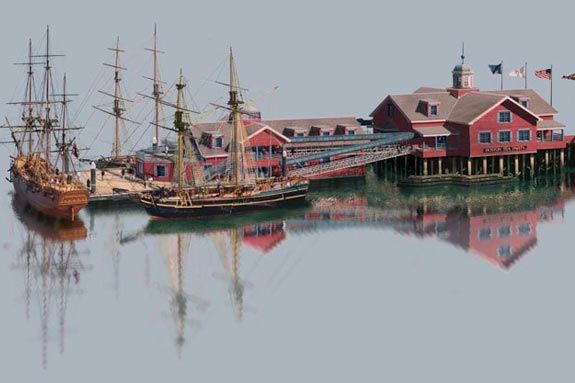 Step inside for an incredible journey back in time. Be a participant in the single most important event leading up to the American Revolution at the all new Boston Tea Party Ships and Museum.
Located on the Congress Street Bridge in Boston, this floating museum is unlike anything you've ever experienced before. Live actors, high-tech, interactive exhibits, authentically restored tea ships and the stirring, multi-sensory documentary "Let it Begin Here", are just a taste of what you'll see, hear and feel.
Meet the colonists, explore the ships, dump tea overboard just as the sons of liberty did on that fateful night of December 16, 1773. Stop in to Abigail's Tea Room for teatime and visit the Gift Shop for special souvenirs. It's educational, entertaining and enlightening—an experience not to be missed by adults and children of all ages.
Due to the popularity of the Museum it is highly recommended that you reserve your tickets in advance via the online ticket system.