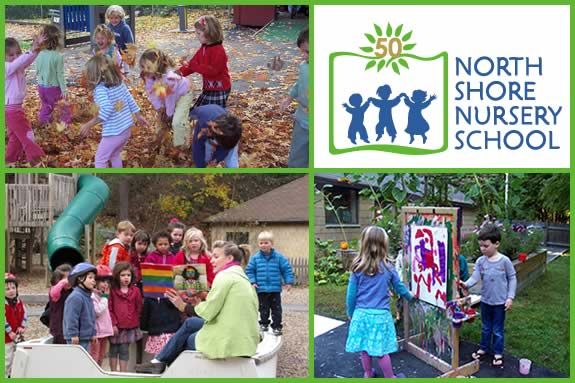 Bring a Friend - Public Welcome! Do you notice how quickly your child's play preferences change from month to month?  Research shows the amount of playing a child does shapes the brain and can help your child refine social, academic and creative skills. Come and join us for an hour of discussion about different types of play and how to facilitate play throughout your child's day (and yours too!).
Learn techniques to help your baby, toddler or young child refine social, academic and creative skills.
Attend the North Shore Nursery School Parents Coffee, Friday, March 22, 2013 at 8:45 a.m.
Please RSVP by calling 978-922-8450.
Many of you met Tere Bowen-Irish last year when she presented "Yoga with Kids" on our Parent Ed Night. Tere has practiced occupational therapy for 30 years in pediatrics and psychiatry and currently provides workshops for parents, therapists and educators across the country. Tere speaks on wellness for children with humor, respect and appreciation for the work of parents and teachers. She is author of "The Drive Thru Menu" series which promotes attention, strength, relaxation and stress reduction and Come Be A Tree, an interactive yoga book for children.
Founded in 1962, North Shore Nursery School has embraced the wonder of childhood for 50 years!
Serving children ages two - five years old, NSNS provides a nurturing and engaging first school experience that builds the foundation for a life-long love of learning.
When:
Friday, March 22, 2013 at 8:45 a.m