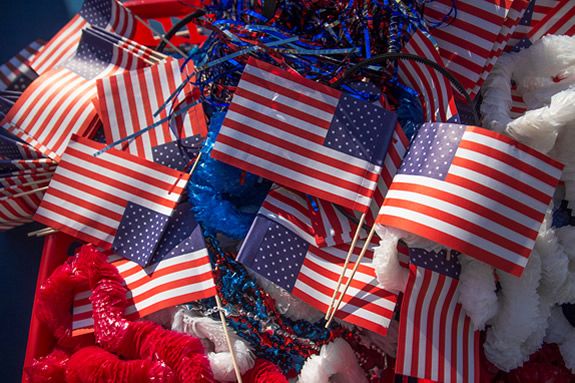 Welcome to the 119th Amesbury Days!  What started as a mill town has evolved into a destination for dining, shopping and is in high demand as a place to raise a family. Amesbury Days 2018 begins with the Senior BBQ on Thursday, June 28th, and we close out the festival with the Fireworks show at Woodsom Farm on Wednesday, July 4th.
The festival gets underway Thursday, June 28. Amesbury Days 2018 promises to be six days of fun-filled, community-focused events offering something for everyone including the ever-popular Block Party, Craft Brewfest, Classic Car Show, Giant Yard Sale, Movie in the Millyard, Lake Gardner Day. New events this year include a Poetry Night, Historical Walking Tour, Amesbury Trails guided hike in the Town Forest, and an Athletic Day in Landry Stadium for teens.
Amesbury celebrates summer with a seven-day event that has been a local tradition since 1899. The range of events is wide, and the number of events is quite impressive for such a small community of fewer than twenty-thousand people. The fun begins with a block party and ends with fireworks.
For the complete lineup of events see the list below.
Thursday, June 28th

Chamber of Commerce Block Party: Downtown

Friday, June 29th

Beer & Music Walk: 4 locations downtown

Saturday, June 30th

Morning Yoga
Lake Gardner Sensory Hike
Scavenger Hunt
Professional Wrestling: Upper Millyard

Sunday, July 1

Carriagetown Car Show: Downtown

Monday, July 2

Studio II Beatles Tribute: Upper Millyard

Tuesday, July 3

Kids Night: Upper Millyard

Wednesday, July 4

Fireworks & Music: Woodson Farm
Check out the complete up-to-date schedule of events at www.amesburydays.org
When:
Thursday, June 28, 2018 - Wednesday, July 4, 2018