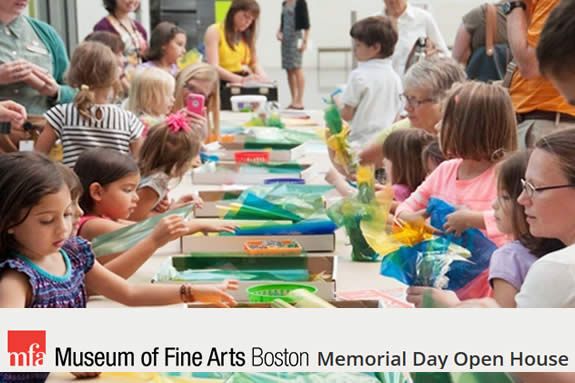 The Museum of Fine Arts will honor Memorial Day with an Open House and will waive all admission fees. Visitors can enjoy complimentary admission to the MFA's galleries, family activities and performances.
Spend your Memorial Day at the Museum and enjoy engaging performances and activities for visitors of all ages. Taking place on Monday, May 28, 2018 the free event will feature special programs and activities.
An engaging multidisciplinary concert created by teens from Sociedad Latina.
Boston-based artist Nora Valdez will showcase part of her powerful exhibition, Immigration Nation: A Community Art Project, and deliver Artist Talks about the work.
Memorial Day Open House is generously supported by MFA Associates/MFA Senior Associates. Additional support for MFA Open House Programming is provided by The Lowell Institute.
When:
Monday, May 28, 2018 from 10am-5pm